Attention Rotator​ Cuff Pain​ Sufferers! Free Rotator​ Cuff​ Workshop
"New​ Rotator​ Cuff​ Workshop​ Reveals​ How​ to​ Get​ Back​ to​ Normal​ Without​ Medications, Injections​ and​ Surgery..."
Saturday, Mar 07th
10:00 AM
1406 Crain Hwy South, Suite 110 Glen Burnie, MD 21061
Enter Your Info Below To Register For The Workshop

We value your privacy and would never spam you
Go​ to​ the​ Rotator​ Cuff​ ​ Workshop​ and​ Learn:
1

The​ Single​ Worst​ Position​ to​ Sleep​ ​ in​ That​ Causes​ BIG​ Problems​ in​ the​ Shoulder​ and Rotator​ Cuff...

2

The​ #1​ Biggest​ Mistake​ People​ Suffering​ with​ Shoulder​ Pain​ Make​ Which​ Surprisingly Can​ Lead​ to Rotator​ Cuff​ ​ Surgery...

3

The​ Common​ Causes​ of​ Rotator​ Cuff​ Problems...

4

The​ Top​ 3 Exercises​ for​ the​ Rotator​ Cuff...
Who​ is​ the​ Workshop​ For?
The​ Rotator​ Cuff​ Workshop​ is​ for​ people​ suffering​ with​ shoulder​ pain​ who​ are​ looking​ to​ feel normal​ again​ and​ heal​ naturally​ without​ medications,​ injections​ and​ surgery.
Do​ you​ have​ shoulder​ ​pain​ when​ you:
1

2

3

Reach​ behind​ your​ back?

4

5

Reach​ into​ the​ back​ seat?

6

Do​ work​ around​ the​ house​ or​ yard?

7
Enter Your Info Below To Register For The Workshop

We value your privacy and would never spam you
If​ you​ do​ AND​ you're​ looking​ for​ Natural,​ Non-Invasive​ Treatment,​ then​ Save​ Your​ Spot​ for​ the Rotator​ Cuff​ Workshop​ by​ filling​ in​ your​ name​ and​ information.

***Because​ ​of​ space​ limitations,​ the​ Rotator​ Cuff​ Workshop​ is​ limited​ to​ the​ first​ 20 Registrants...
What Do Others Have To Say About The Rotator Cuff Workshop?
"I chose Atlas PT based on their website & reviews to get relief from tendonitis, bursitis and frozen shoulder in my left shoulder. I was experiencing loss of range of motion and pain in both the front and back of my shoulder. Putting on clothes, pulling the seatbelt across my body, working out at the gym and even sleeping was painful. I started PT after receiving a cortisone shot. I was immediately impressed with the friendly front desk assistance and Dr. Laura's thorough evaluation. The atmosphere is professional and relaxing. Dr. Laura provided me with useful information regarding other issues I was experiencing. My PT exercises have greatly improved my pain and range of motion so I'm back to all the activities I couldn't do before. Atlas PT is the best PT practice I have been to, and I highly recommend their services."
Sue R.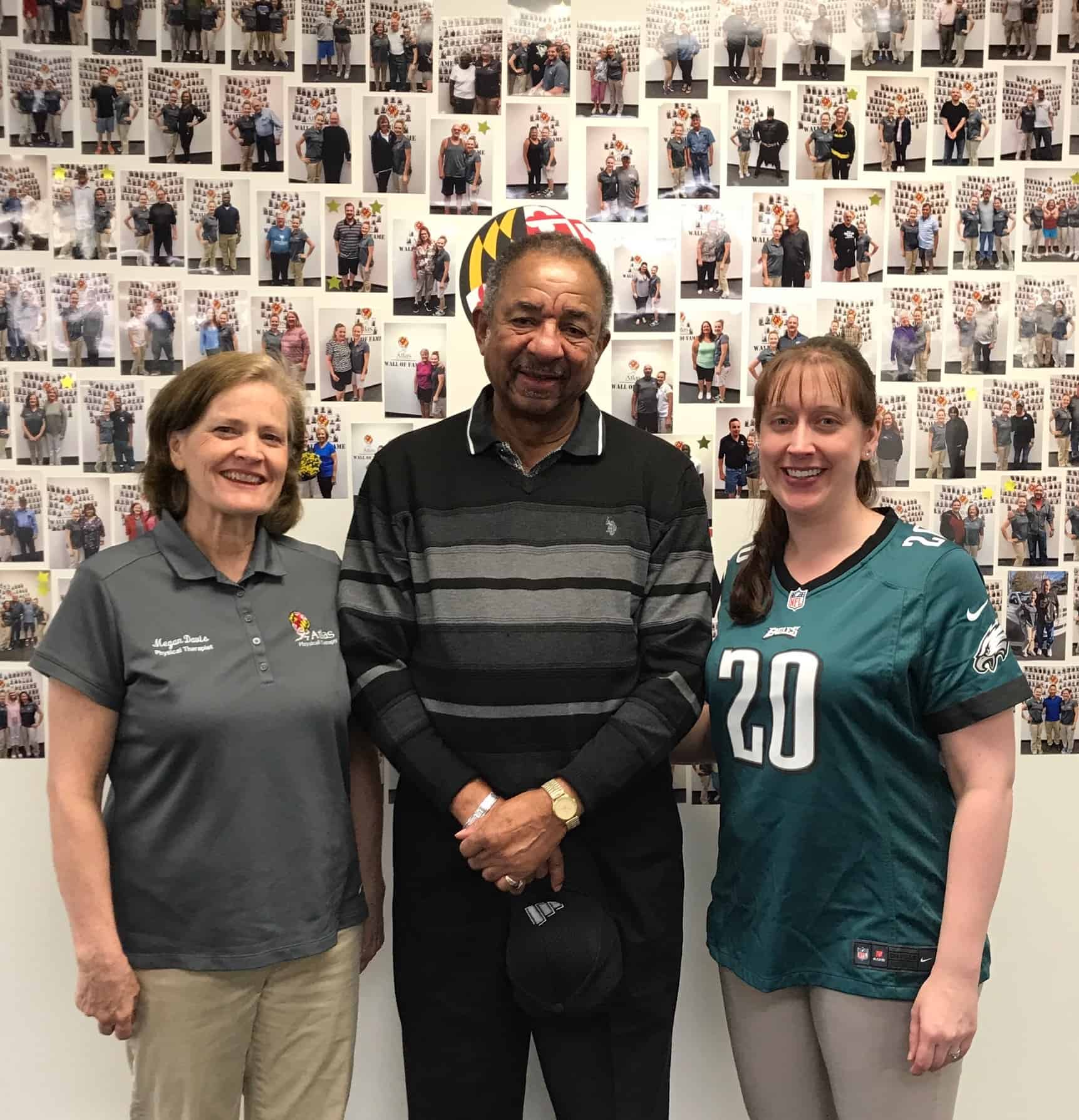 When I first came to PT, I didn't have much pain but had a lot of stiffness in my right shoulder, all of which has dissipated. I am now able to turn my head from side to side with no restrictions, and all pain and stiffness in my right shoulder blade has gone away. I am looking forward to getting back to golfing.
Robbie R.
When I started at Atlas my neck and shoulder pain kept my from sleeping well and hurt all the time. The friendly and professional staff worked for me. After each visit I improved and the home exercises and stretches they gave me helped keep me heading in the right direction. Now I go through my day pain free and am sleeping well again.
John K.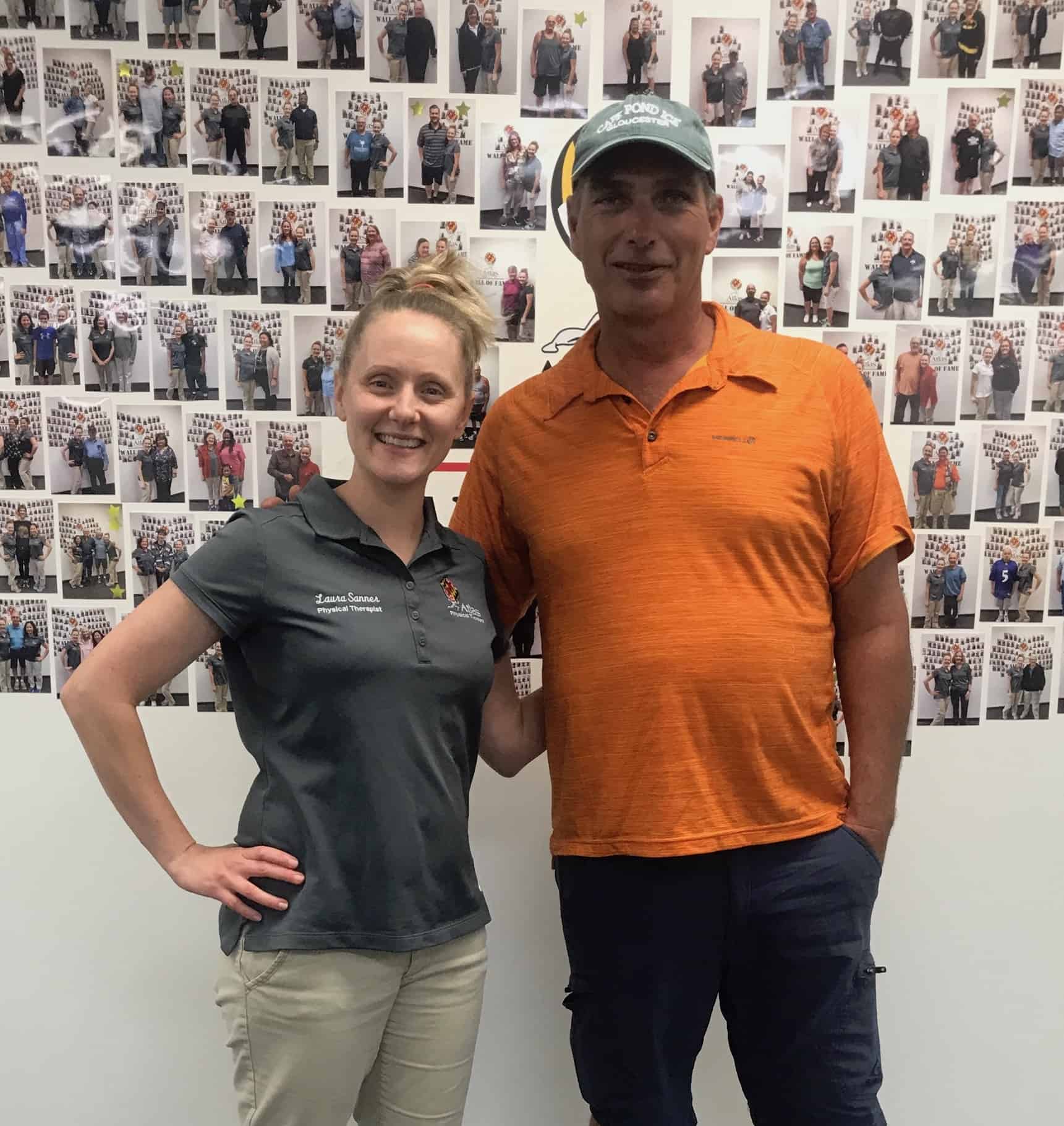 We have limited spots available and space will fill up fast, so register now to avoid missing out.